LETS LEARN
Due to Covid restrictions all classes have been placed on hold.
Being a Bahamian Candle and Soap company based in the Bahamas, we wanted to ensure that we leave a small environmental foot print when it came to our product packaging. While we understand the need for beautiful marketing packages we are also very cognizant that packaging creates waste.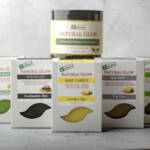 We are in a constant flux of searching for sustainable ways to package our products all the while finding a way to remain attractive to you our customers. We have tested various soap boxes that are able to bio degrade within a short period of time but at the same time allows us to give you enough information on the labeling to make the right choice. We are moving toward a 100% biodegradable and recyclable packaging other wise we will attempt do develop a style of packaging that can be reused by the consumer or returned to the company for refilling.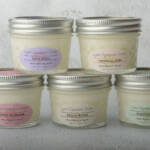 Our candles are placed in containers that can be refilled and we encourage our customers to return the containers to receive discounts towards their next purchase. We use tins and glass jars that can be reused in many different ways. Our waxes burn clean thus producing not toxic fumes or little soot that may affect the persons in your home. We are very conscious about this matter as we ourselves are very health conscious with our own children.
We took our time to find a way to make our products not only organically safe but to be pleasing to the eye.  Simple yet effective would best describe our product packaging. Bright colorful images and colors adorn the labels of our candles and soaps containers. Our packaging is not only color coded but easily noticed and contains all the information you need to use each product responsibly.
From we began advertising our products we were getting request to offer classes on candle and soap making. We were not prepared to offer classes until we were sure we had all the equipment to comfortably teach the skills