Recommended Soap Molds
Soap making can be an exciting hobby or even a profitable business but you wont get very far if you make a batch of soap and have no way to shape and mold it. This is where soap molds come into play.
The beauty of soap molds is that there are a wide variety of molds ranging from individually designed molds to large cavities that you can pour your soap batter in to make decorative or traditional squarish soap bars.
What ever your decision may be for your final product, a good soap mold is indispensable. What makes molds so fun is that you can also make your own mold from items in your house.
Here we will discuss some of the must have molds along with the specialized molds that we have used and some that we consider to be pretty awesome.
In the end you wont enjoy a good lather during bath time if your soap is not the right size or even the right shape and look as a decorative bathroom piece.
Must have soap mold – The loaf
The loaf mold is the top must have soap mold when it comes to making soap. This is not the first mold we recommend you buy but after a few times making soap you will definitely want to have this mold in your soap tool box.
The loaf mold allows you to make many of those intricate and beautiful soaps that you would most like see on pintrest on instagram. It makes a log of soap that can be designed but cut into specified thickness.
You will need some sort of soap cutter for soap made in this type of mold.
A basic and standard loaf mold is usually 10 inches long 3 inches deep and 2.5 inches wide. When you cut your soap at 1 inch thick you get a traditionally shaped and sized bar of soap that is 3×2.5×1 and usually weighs about 5oz.
This is typical but I've known persons to cut at 1.5 inches and even 2 inches thick for a bigger bar.
6″ Square Cube Soap Silicone Mold 40oz.
A pan loaf is great for various techniques but requires specialized cutter
Silicone soap molds kit-42 oz with Stainless Steel Wavy & Straight soap cutters
If you are starting out but want to try different cutting patterns this is best for you.
2 Pack Silicone Soap Molds Kit – 42 oz
When one soap mold is not enough and you dont want to wait. 2 molds are better than 1
5 Pcs Rectangular Wooden Silicone Soap Mold Set with Wood Soap Cutter Mold and Wavy & Straight Planer Cutting Tool
Rectangular Soap Silicone Mold 
Flower Soap Loaf Mold for Cold Process Silicone Supplies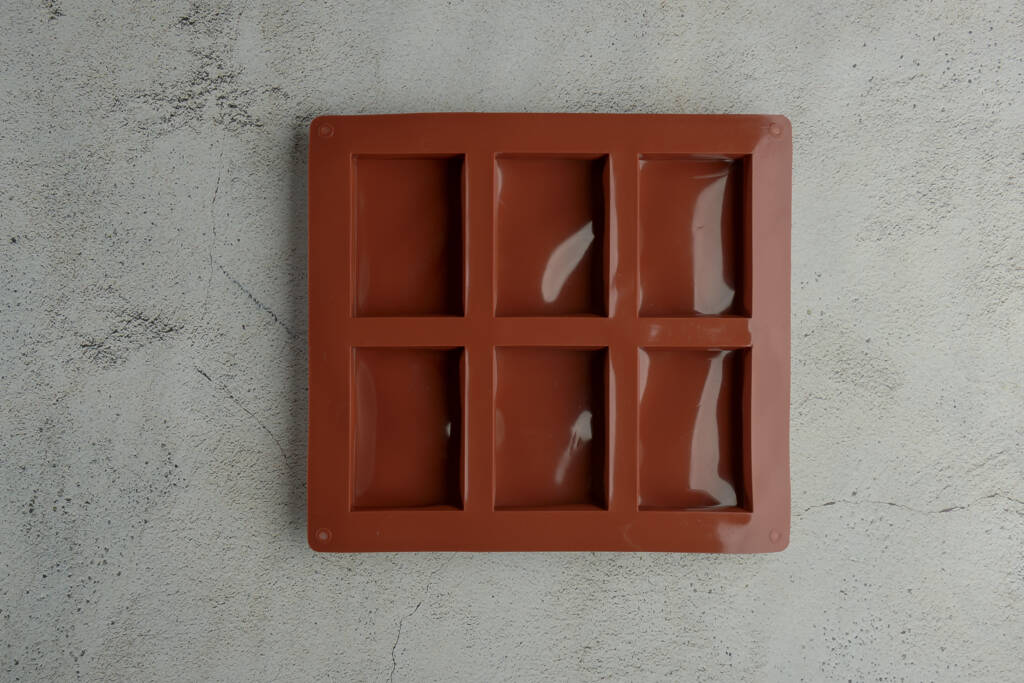 If you are a beginner to soap making and you want to test things out then we recommend that your get the individual square molds.
These molds are great for melt and pour soaps but can be used for cold or hot processed soap.
A typical individual mold will have 6 cavities to mold your soap. They make the standard 1×2.5×3 bar of soap but does not require you to have a cutter.
You make less soap, the soap is easy to unmold and once unmolded you have your traditional rectangle bar of soap.
4 Pack Silicone Soap Molds,6 Cavities
rectangular 4 cavity silicone square mold
2 Pcs Silicone Soap Molds, Rectangle & Oval, 6-Cavity
3pcs Round Rectangle Oval Soap Mold
2Pcs 3D Bee Silicone Soap Molds, Hexagonal Honeycomb Silicone Molds
1 Pcs 42 oz Loaf Flexible Rectangular Soap Mold 6 Cavities 15 Holes Cylinder Silicone Mold with Wood Box, Stainless Steel Wavy & Straig
Test soap molds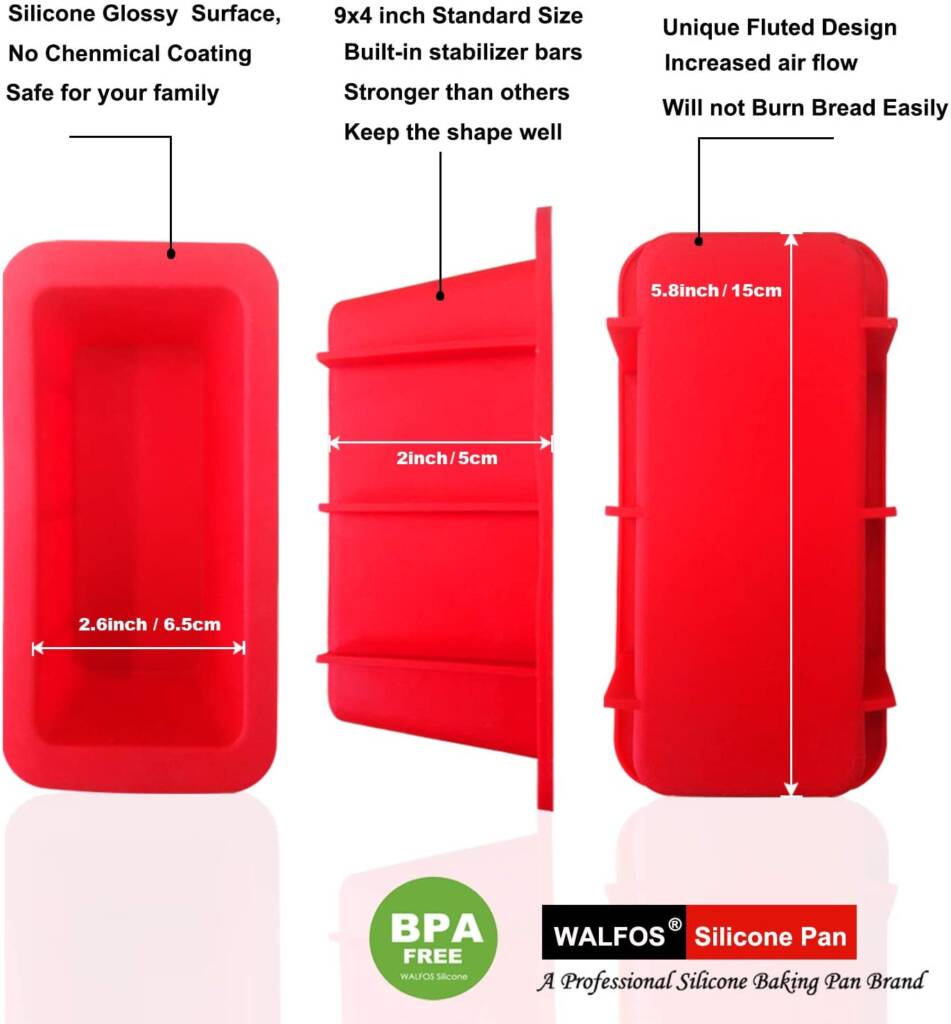 As you gain more experience you will want to test oils, additives, fragrances and essential oils. The problem with testing is that you do not want to waste your oils and other ingredients on a full loaf mold or individual mold and you dont like the test ingredients.
The best way to test out new recipes is to have a test mold.
So what exactly is a test mold? Its a smaller mold that requires far less ingredients to test out your new recipes.
This mold can be in the shape of a mini mold or a larger square mold to test a particular technique. Either way it will require far less oils, water and lye to make in a smaller test mold.
Mini Silicone Loaf Pan Set – 3 Pieces
Silicone Mini Loaf Pan Set of 4
3 Pack Nonstick Silicone Bread Mold and Loaf Pan – 9.75″ x 4.75″ x 3″
Designer shaped soap molds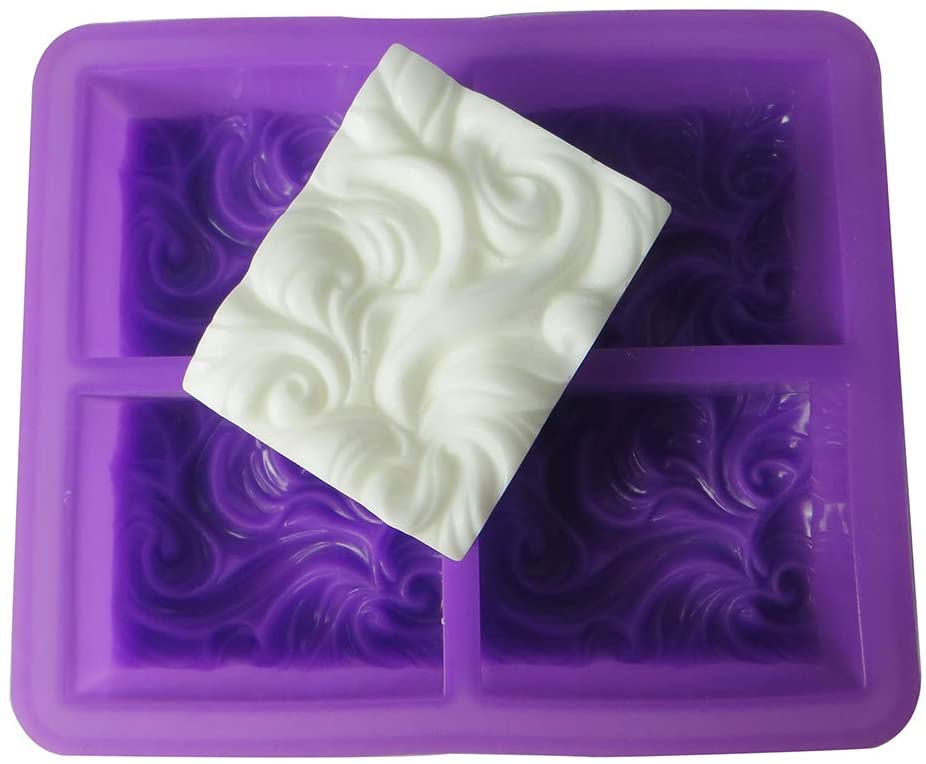 Designer molds are nothing expensive but are similar to the individual first mold.
These molds however are shaped in unique ways such as flowers, toys or other interesting shapes. When you want to offer something a bit more decorative but without all the hassle of a loaf mold technique, these molds come in handy.
You can find such a wide variety of molds that can actually become a brand for your small business. It could also be that you just wanted something different than the traditional square bar of soap.
Many soapers will use this type of mold to make decorative soap that can be placed in the bathroom for aesthetic purposes.
Rectangle Silicone Soap Molds – Set of 2 for 12 Cavities
2 Pack 4-Cavity Ocean Wave Soap Mold
2 Pcs Silicone Massage Bar Soap Molds
Specialty soap molds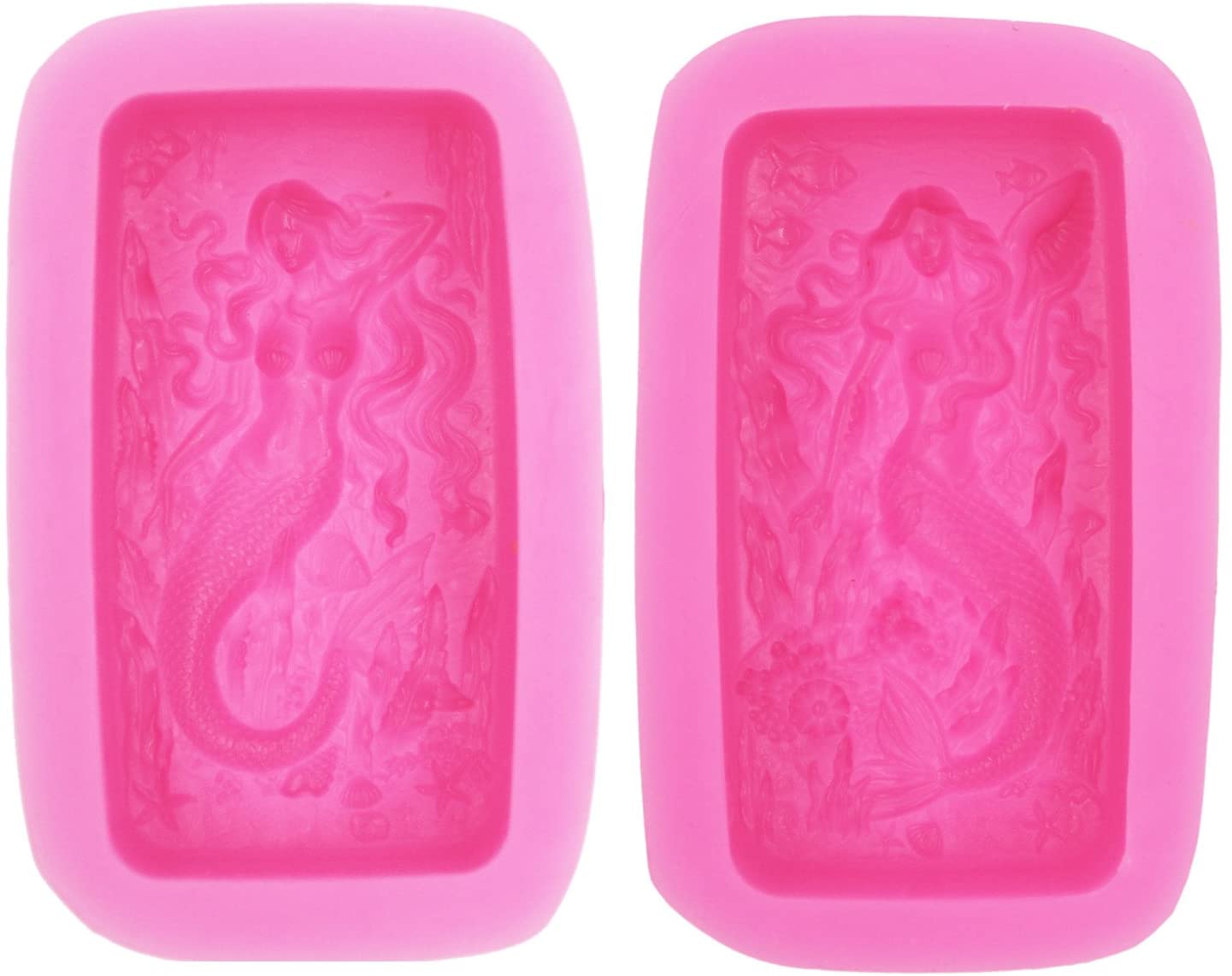 Specialty soap molds are very different from all the other molds yet similar to the designer mold.
These molds are often extremely intricate and are most often used only as decorative soap for bathrooms. These are a bit harder to find but when you do find good ones you tend to begin to collect them.
There is a setback however for this type of mold. Your soap batter or mixture has to be liquid enough to fill all the crevasses of the mold. This makes hot process not a good technique for this type of mold.
Melt and pour or cold process soap batter at light trace work best for these types of molds.
2 Pcs Silicone Mold Angel Dragonfly Butterfly Fairy Craft Art Silicone
Flower Assorted Silicone Molds
3 Pack Silicone Soap Molds 6 Cavities Silicone Soap Mold Rectangle Oval and Flower Shapes