Thermometers
When it comes to candle and soap making thermometers are another indispensable tool that you just must have in your kit.
Although I learned how to make soap without using a thermometer I soon learned that it was necessary if I was going to grow in my skills.
The same became true for melt and pour soap and candle making. Temperature is so vital to making great candles and soaps.
Probe Thermometer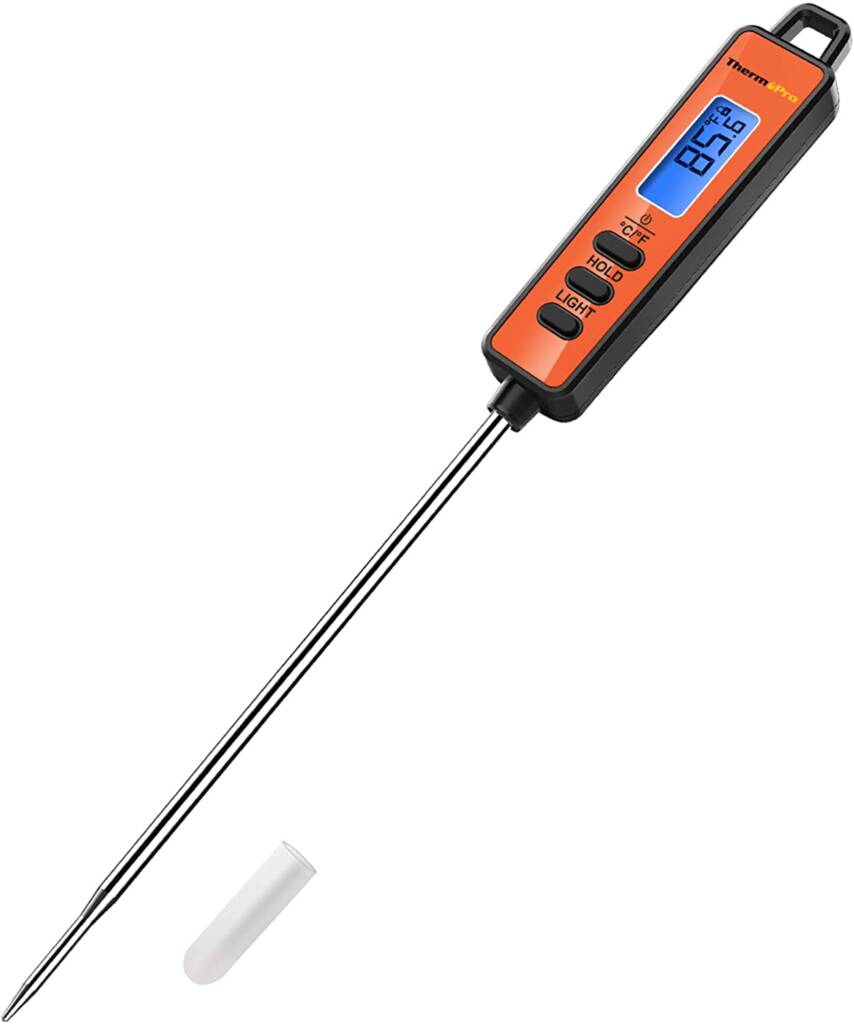 The probe thermometer was my first guess when it came to using thermometers for candle and soap making. There is nothing wrong with it as it give a pretty accurate reading of the overall wax or soap batter.
The problem came when removing the probe from the heated substance. Where do you place such a hot piece of metal?
This became a problem especially when we first started out and was working with a limited space.
The probe required the metal end to be immersed into the wax, oil or batter to gain an accurate temperature. The good part about a probe thermometer is that it gives you a reading not on the surface of the wax but deeper in the mixture.
This becomes very useful when you need a very accurate reading of the overall temperature of your wax, oil or soap batter.
Deep Fry Thermometer With Instant Read
Multi-purpose: Mechanical induction, can be directly and accurately measure the oil pan, frying, barbecue temperature control.
Measuring a wide range: This Candy thermometer has a range of 50 degrees Fahrenheit to 550 degrees Fahrenheit
Infrared Thermometer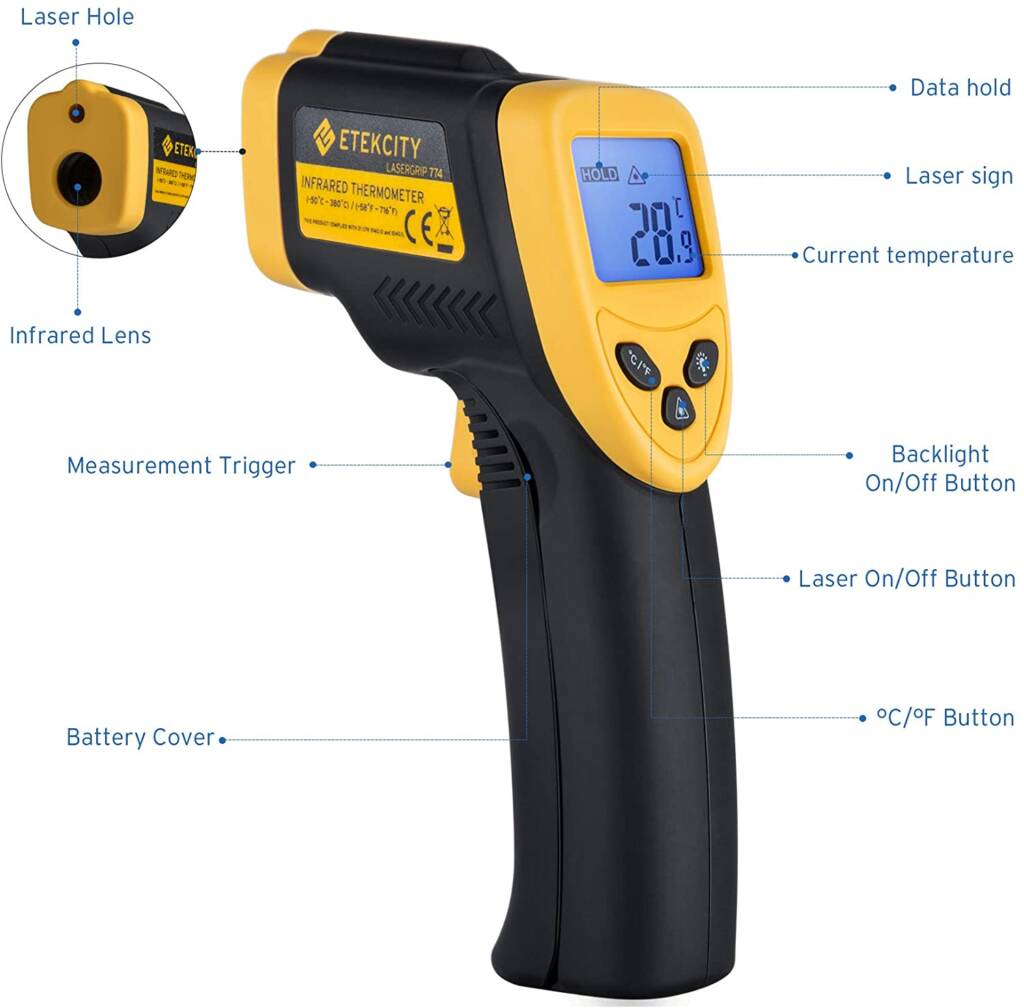 When it came to safety and efficiency we found that using an infrared thermometer was the best way to get a reading of your candle wax or soap batter.
The thermometer is extremely easy to use and there is not need to worry about where you will place it after reading the temperature. Its a hand held thermometer that just requires a press of a button to gain heat reading.
We have a few in our tool kit just in case one goes bad and also just in case we cant find the same one again.
Infrared Thermometer 774, Digital Temperature
Practical Soap Molds Set: Include 4 silicone soap molds, totally 24 cavity, Size: 8.7 x 8 x 1 inch, Each cavity size: 3.1 x 2.1 x 1 inch.100 pcs self-sealing bags: 3.5 x 5 inches, for beginners to package and store
Silicone soap molds are made of high-quality silicone, Flexible and Non-stick, BPA-Free, very practicality and durability. Easy to clean up, can be used for microwave, oven, refrigerator, freezer and dishwasher