Why I gave up using Commercial Soap pt 2
While surfing on facebook a little add about making your own soap was being displayed. It was perfect, I can make my own soap and make soaps that are suited to my skin type that wont dry me out nor add too much oil like other commercial soaps.
Eventually I was able to take a short course in soap making and learned the basics of how to make soap. This was a good start but I wanted more, much more. The internet became my friend as I searched for better recipes and better ways to make my own soap.
I finally was able to take a few online courses on intermediate and advanced soaping and was able to be creative in making my own specially formulated soap. It was amazing. My first batch of soap was simple and plain. It did its job well and didnt over dry my skin but it was really basic with a weird smell.
I subsequently found how to make other types of soap with better fragrances and with better cleaning agents that were gentle on the skin, kept it clean and did not dry my skin out nor over oil it. This was perfect.
Over a few months I noticed something, my skin began to clear up from acne. Breakouts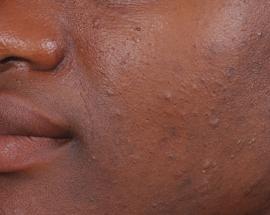 became less frequent and tissue scars seemed to be less noticeable. Was this all from using natural soaps? I wasn't sure but its the only variable factor.
Going back to my old commercial soaps I noticed something that I had never paid attention to in my life. The ingredients, they were something straight out of a science fiction movie.
Sodium Lauroyl Isethionate,  Stearic Acid, Sodium Tallowate or Sodium Palmitate, Sodium Stearate , Water (Aqua), Sodium Isethionate, Lauric Acid, Sodium C14-16 Olefin Sulfonate, Sodium Cocoate or Sodium Palm Kernelate, Fragrance (Parfum), Dipropylene Glycol, Sodium Chloride, Propylene Glycol, Tetrasodium  EDTA, Tetrasodium Etidronate, Green 5, Orange 4, Titanium Dioxide
The only two words I recognized were Stearic Acid and Titanium dioxide. The others were just out of my knowledge.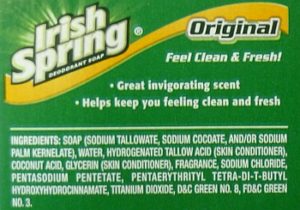 I compared this to my last soap recipe
Olive oil, coconut oil, palm oil, sweet almond oil, water, lavender essential oil, lavender mica and lye.
Wow what a difference.
With all the benefits I'm now enjoying with natural soap I doubt I will ever go back to commercial soap nor will my family ever use it again.
Instead of re inventing the wheel here is a good article about commercial soap vs handmade soap.
If you have read that article than you have an idea of why I pretty much make and use my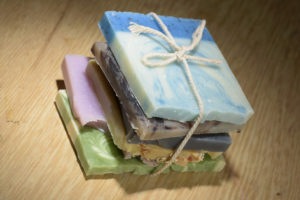 own soap. It so happen that I allowed friends and family members to try the benefits for themselves and they loved it.
So now you can enjoy the benefits of cleaner healthier skin by trying the products of Bahamas candle and soap, emphases on the soap.