Lignum –  Artisan Handmade Soap
The Birth Idea behind Bahamas Candle and Soap, Lignum Artisan Handmade Soap.
I'm sitting in a local food place waiting on my food order when I over hear three men having conversation on the topic of national symbols. One young man in particular stated that the Lignum Vitae is the national Tree but no one has ever seen one, and asked his two friends have they ever seen one. they smiled in an embarrassed way and answered no What was also more shocking is that another person much older than the young men interjected and stated his point that for his 5o odd years he has never seen one. this caused a bit of laughter among the patrons of the establishment as it seemed as if no one in this place knew what the lignum vitae tree looked like or could say that they had ever seen one in real life. This is where I could not in all good conscious sit an allow this conversation to continue.
The truth is that there are many trees sprawled around the Bahamas but we just don't know what to look for. I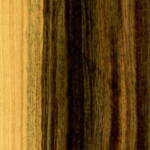 became a noisy neighbor and interjected in to the conversation telling the young men and every one else in the establishment that the chances are great that they have all seen the tree but just didn't know what it was.
The first question I asked is has anyone ever stood in front of the Sir Milo Butler Statue in Rawson Square? A good many of them said they have been there or have seen the statue.
Well then there you have it. You have seen a Lignum Vitae tree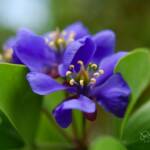 The looks on their faces were as perplexed as a cat watching a rat eat from its food bowl.  I laughed a bit and explained. The national tree is actually on both sides of the Milo Butler Statue. They are relatively young trees but they are pure Lignum Vitae trees. Right then the light bulb went off in one of the young men head. 'Yes, I've seen them before but didn't know it. They have those purple flowers on them' is what the lead conservationist said.  He went on to explain to his friends the look of the tree much like a child on the first day of school after summer break.
A few weeks later a close friend of mine that patronizes Bahamas Candle and Soap asked me why are there so may soaps made for females. Although our soaps are unisex I did realize that it could be construed to be leaning toward women. So I told him I will make more masculine bars and just like that… Lignum Artisan Handmade Soap was conceptualized and a few weeks later it was on the market.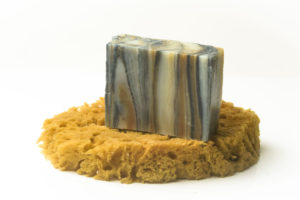 Making Bahamas Soaps or rather soaps inspired by the Bahamas and its people has become a joy for our company. We look forward to making more as the years roll on by.
Do you have an idea for a Bahamian inspired soap? please let us know your ideas we would love to hear from you.
For more information on the Lignum Vitae visit The Bahamian Photographer